Triple Negative Breast Cancer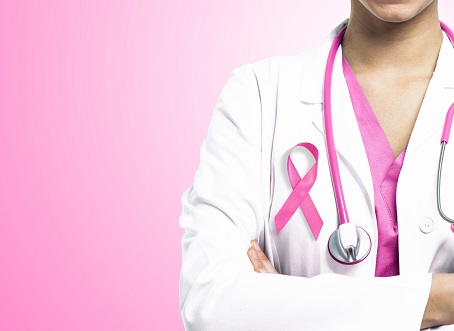 What is Triple Negative Breast Cancer? How is it Different than Other Breast Cancer Subtypes?
Triple negative breast cancer (TNBC) is a subtype of breast cancer and between 10-20% of breast cancers in the world are triple negative.
The name triple negative breast cancer was given to this strain because the breast cancer cells do not have any of the three growth-promoting proteins (receptors) that other subtypes of breast cancer have.
The Estrogen Receptor (ER) and Progesterone Receptor (PR) are not present in TNBC. These two receptors allow breast cancers to grow in response to hormones and, as a result, these breast cancer subtypes respond to anti-hormonal therapy such as tamoxifen, anastrozole, fulvestrant and other drugs.
(Approximately 65% of breast cancers are ER positive (ER+) and PR positive (PR+).)
HER2 receptors are also not expressed abundantly in TNBC. Therefore, TNBC patients do not respond to anti-HER2 treatments such as Herceptin® (trastuzumab) and lapatinib. (About 20-30% of breast cancers are the HER2 subtype.)
TNBC Epidemiology
Anyone can get TNBC, but there is more frequency for people younger than 50 years old. This is different than other breast cancer subtypes, where frequency is higher for people 60 years or older.
Most studies show that African-American women and Hispanic women are most commonly diagnosed with TNBC, while Asian women and non-Hispanic white women are diagnosed less frequently. Additionally, research shows that people with a BRCA1 mutation are most at risk for TNBC.
Yet, all of the research is not completely in sync. Some studies have reported closer-to-global-average levels of TNBC diagnosis in Asian populations. For example, 23% of patients in a study from northeastern China had TNBC; 18% were reported in Tianjin and 18% were also reported to have TNBC in Kuala Lumpur, Malaysia.
What Treatments are Available for TNBC?
Standard Approaches
TNBC is most commonly treated with a combination of therapies such as surgery, chemotherapy and radiation. Current research is focused on identifying the best treatment approaches and there are ongoing clinical trials for TNBC that include testing the standard combinations with new types of chemotherapies.
Clinical Trials
Clinical trials are underway testing the following TNBC treatments:
PARP inhibitors (or poly ADP-ribose polymerase inhibitors) including iniparib or olaparib plus chemotherapy,
VEGF (vascular endothelial growth factor) inhibitors including Avastin® (bevacizumab) or Sutent® (sutinib) and,
EGFR (epidermal growth factor receptor)-targeted therapies such as Erbitux® (cetuximab).
What are Other Key Characteristics of TNBC?
More Aggressive
TNBC is more aggressive than the ER+, PR+ and HER+ subtypes of breast cancer.
Metastasis – or spreading beyond the primary tumor – is more common with TNBC.

When TNBC metastasizes, it seems most likely to spread to the brain.

TNBC is more likely to return after treatment.

However, after several years, the risk for TNBC recurrence becomes similar to that experienced by patients with the other subtypes of breast cancer.

Both the risk for cancer metastasis and recurrence with TNBC seem to be greater during the first three years after a patient receives treatment.
Lower Survival Rates
While many factors contribute to how long a patient survives any cancer, the average five-year survival rates tend to be lower for TNBC. One study in 2007 indicated that 77% of patients survived TNBC at least five years, compared to 93% of patients with other subtypes of breast cancer.
More Dissimilar to Normal Cells
TNBC cells are less likely to resemble normal breast cells compared to other subtypes of breast cancers. The grade (or classification) of cancer pertains to how similar the cancer cells are in appearance and growth behavior to normal cells. For TNBC, the grade is often a three – which is the highest on a scale of one to three – and that is not the case for other breast cancer subtypes.
Typically "Basal-Like"
TNBC cells are typically "basal-like" cells – or cells that resemble other cells that line the ducts in the breast tissue.